BOSTON BRACE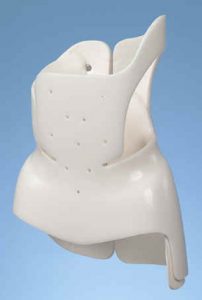 The Boston Brace was developed in the 1970s by Bill Miller and other orthopedic specialists to treat scoliosis. It is commonly used in the United States as well as Europe for the treatment of idiopathic scoliosis in adolescents. The brace is made of high density polypropylene lined with polyethylene foam that is molded to fit the curve of the patient. It is a lightweight, rigid brace that provides enough support for the spine to help prevent progression of an individual's curve. Each Boston Brace is made custom from a scanning machine that provides a tight fit for each patient. There are several adjustable straps on the back of the brace that allow the patient to tighten and loosen the brace as needed.
MONITORING WEAR TIME 
The i-Button Thermal Sensor is a device that is placed inside the brace to measure the amount of time that the patient wears their brace per day between checkups. It does so by periodically checking the interior temperature of the brace and recording the data to be checked by a doctor later. The i-Button is important as it encourages the patient to wear the brace as much as he or she can.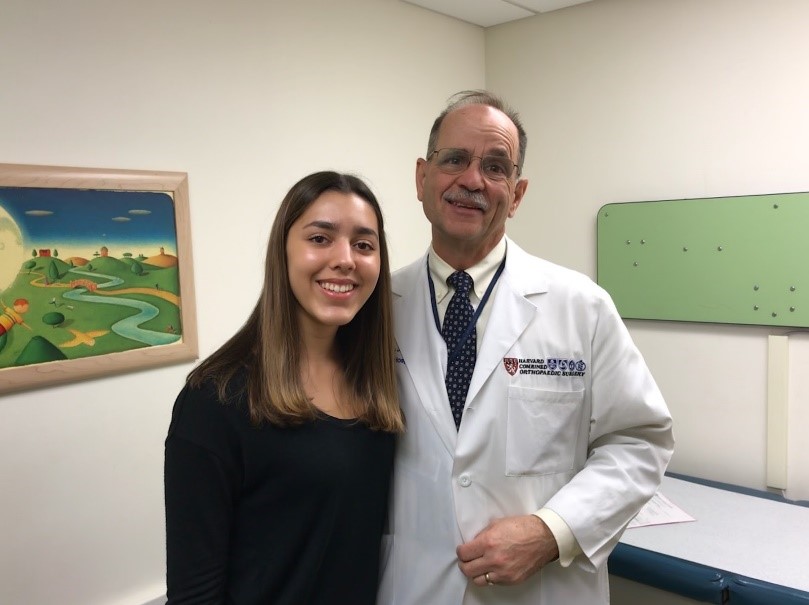 Interview with Dr. Michael Timothy Hresko
Dr. Michael Timothy Hresko is an Orthopedic Surgeon at Boston Children's Hospital, and the Associate Director in Orthopedic Surgery at Harvard Medical School. Without his guidance, my curve would not be where it is today. I am so grateful for his help!
Interview Video: